As a shoe manufacturer JOSEF SEIBEL, we are committed to environmental responsibility. Our packaging is mainly made of recyclable materials such as paper and cardboard.
However, we are in the process of completely eliminating single-use plastics.
All new packaging solutions must pass stringent recycling tests.
We actively promote recycling and advise our customers to follow local recycling guidelines for proper disposal.
In accordance with Decree No. 116/2020 and Directive 94/62/EC of the European Parliament and of the Council, we at JOSEF SEIBEL label our packaging material in accordance with the legal requirements.

Our packaging made of corrugated cardboard, non-corrugated cardboard and paper is marked with the codes "PAP 20", "PAP 21" and "PAP 22" to ensure compliance with the directives and to support recyclability.

We are committed to continuously comply with and actively promote the standards for environmentally sound packaging.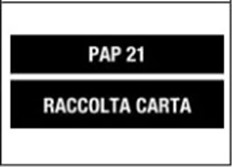 At JOSEF SEIBEL, we take our responsibility in the French market seriously, especially when it comes to environmental standards and recycling. That is why we are proud to carry the Triman logo on our products. This symbol, which is widely recognised in France, signals to our customers that our products are recyclable and must be collected separately.

In addition, the Triman logo shows that we as a company fully support the principles of Extended Producer Responsibility (EPR). This means that we are not only responsible for the quality and safety of our products, but also ensure that they are recycled effectively and in an environmentally friendly way at the end of their life. Our commitment to our French customers and the environment is central to our brand identity.
At JOSEF SEIBEL, we strive to fulfil our environmental and regulatory responsibilities in all the markets in which we operate. In Spain, we are subject to national regulations that require companies that put packaging into circulation, including manufacturers, importers and foreign online retailers, to participate in the recycling system. Accordingly, we have registered with Ecoembalajes España S.A. (Ecoembes) and contribute financially to the disposal of the quantities of packaging we put into circulation, which we also report annually.

It is important to note that while participation in the recycling system is mandatory, the use of the "Green Dot" label remains voluntary in Spain. Despite this voluntary nature, we at JOSEF SEIBEL have chosen to use the "Green Dot" on our products. This underlines our commitment to environmental responsibility and shows consumers that we are actively contributing to the recycling system.

We are also aware of the upcoming regulatory expansion, which will include commercial and industrial packaging from 2025, and plan to have the necessary EPR systems in place by the end of 2024 to meet this new requirement. Our ongoing efforts demonstrate our commitment to go beyond the minimum regulatory requirements and to be more sustainable in all aspects of our business.
Great Britain - United Kingdom.
Our presence in the UK market brings with it the responsibility to contribute to the reuse and recycling of the packaging materials we use. At JOSEF SEIBEL we are fully aware of our responsibilities under the Producer Responsibility Obligations (Packaging Waste) Regulations in the UK.

In accordance with this regulation, we participate financially in the process of collection and recycling to ensure that an appropriate proportion of the packaging we use is processed responsibly. We take this aspect of our business seriously and have therefore registered with the relevant environmental authorities in England, Wales, Northern Ireland and Scotland in a timely manner.

Our commitment does not end at legal compliance. We strive to go above and beyond what is required by promoting sustainable practices in all aspects of our packaging processes to have a positive impact on the environment and meet the expectations of our customers in the UK.
At JOSEF SEIBEL, we are committed to providing our customers in the Netherlands with clear and understandable information about the disposal of packaging. Through these labels, we aim to help our customers in the Netherlands make environmentally conscious choices and properly dispose of packaging in accordance with local recycling regulations. We believe that this voluntary initiative shows how seriously we take our responsibility for the environment and how committed we are to promoting sustainable practices in our business operations.
---
By using these symbols on our products, we not only want to make it easier to dispose of them correctly, but also raise awareness of the importance of recycling.
As a participant in the "Green Dot" system, JOSEF SEIBEL demonstrates a strong commitment to environmental responsibility. The presence of the "Green Dot" on our products confirms that we make a financial contribution to recycling measures for packaging materials. This underlines our active role in supporting efficient and environmentally friendly collection, sorting and recycling processes for packaging waste, thereby continuously expressing our dedication to sustainable business practices and environmental protection.
The familiar symbol with the three spinning arrows is a universal indication that a product is recyclable.

This symbol is a call to action, reminding our customers that they can play an active role in protecting the environment by taking the packaging to be recycled.

It is an essential part of our efforts to promote sustainability and encourage consumers to act responsibly.
Paper-
Chasing-
Arrow-
Symbol.
The "paper chasing arrow symbol" is a specific recycling symbol that indicates that a product or packaging is made of paper and is recyclable. It is one of the symbols used in recycling initiatives to inform consumers about the nature of the material and how it can be recycled.

When our customers see this symbol, it means that the packaging is made entirely of paper.

We encourage consumers to place this packaging in the appropriate paper recycling bins to ensure that it can be effectively recycled and returned to the resource cycle.